Commercial Services
AllanMcNeill has over 50 years of experience partnering with businesses of all shapes and sizes. We know success comes through hard work and doing things smarter. Whether you want us to handle all your financial needs so you can spend more time doing what you do best or whether you simply want an insightful second opinion, we can help you just as we have many other business owners.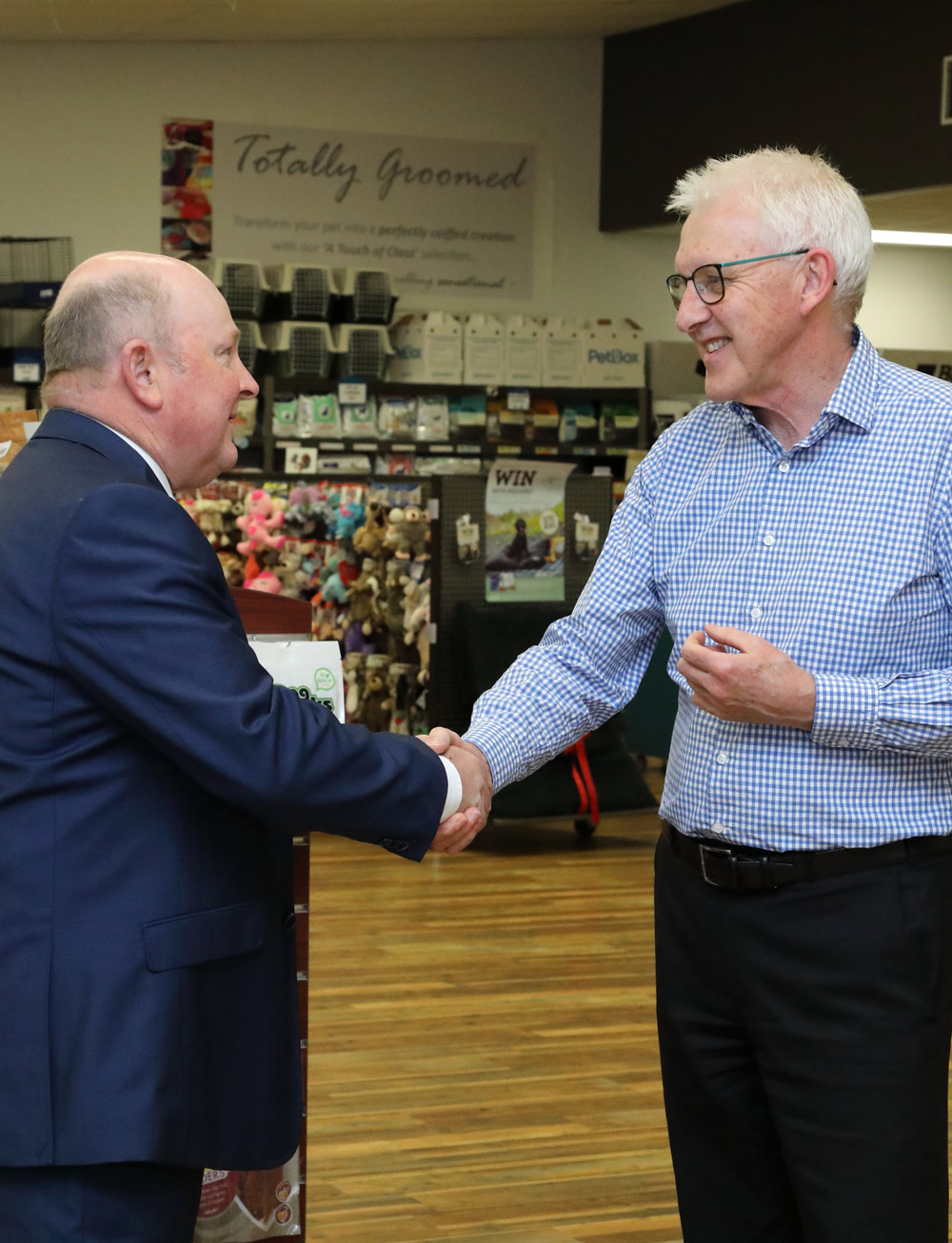 Accounting software set up and support
Bookkeeping
Business structuring
Business valuations
Companies office administration
Financial statement preparation
Matrimonial asset valuations
Mergers and Acquistions
Monthly and quarterly management reporting
Trust administration
A Business Plan sets the future direction for your business. During a Business Planning session with AllanMcNeill, we'll help you set solid and realistic goals for your business and determine the actions you need to take to achieve these. This could include identifying the opportunities and challenges in your business, setting your revenue targets for the year, and creating Key Performance Indicators to keep your business on track
It's essential that you understand the expected cash inflows and outflows in your business. A Cashflow Forecast allows you to monitor and maintain your cashflow on a monthly basis. It gives you control over the cashflow in your business, and helps you identify how much you need to set aside for tax. A Cashflow Forecast is critical to the survival and growth of any business.
A Chief Financial Officer service is ideal for those medium sized businesses on a growth trajectory, but without sufficient scale to employ someone. The purpose of this service is to provide a business overview which will help clients to meet their strategic goals and achieve longer (5 and 10 year) business plans. Our AllanMcNeill representative will attend your strategic meetings.
AllanMcNeill's Financial Review will help you to understand your business better, enabling you to better manage your cash flow. Good management decisions rely on a sound understanding of the financial implications for your business. We will set regular meetings, dependant on your requirements, to discuss your financial results.
Customised payslips
Administration of PAYE
IR-Filing to Inland Revenue
Summaries and analysis of staff costs
Administration of incentive schemes, bonuses and termination payments
KiwiSaver and Employer Superannuation Contribution Tax
Tracking of all Annual, Sick & Statutory leave
After years of building up significant assets, knowledge and skills, how and when do you know to pass these on? Succession is an important conversation in any business. AllanMcNeill works alongside you to ensure your business is ready to transition. We will work with you to develop your Succession Plan by identifying your succession options, clarifying your objectives - considering business, personal and family expectations - and defining the steps you'll take to achieve them.
Annual financial reporting
Fringe benefit tax
GST
Inland Revenue liaison
Preparation of all types of tax returns
Tax advisory services
Tax payment reminders & estimates
Taxation structure
The Trusts Act 2019 which came into force on 31 January 2021 demands much greater accountability from Trustees. Our Trust Review provides a framework to ensure your Trust is meeting its objectives. AllanMcNeill can examine your trust set up and identify any administration gaps. We can also ensure your Trust is compliant with legislation and that trustees are meeting their obligations.
Obtaining an indicative business or share valuation is a crucial first step in the process of buying, selling or bringing an equity partner into a business. Talk to us about our share valuation service for commercial business.
For business acquisitions our comprehensive due diligence review service will ensure you have full visibility of what you are purchasing.